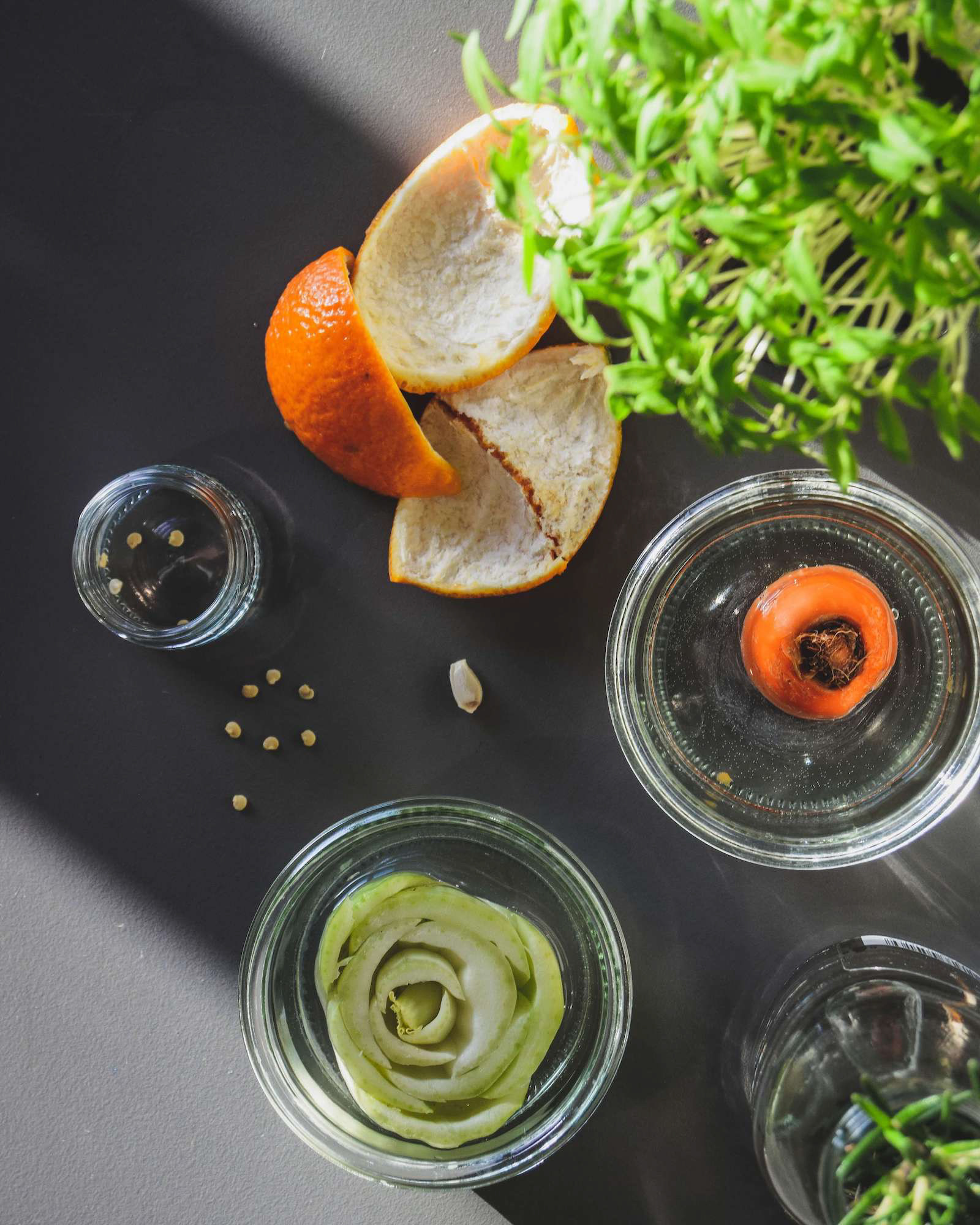 as an individual i'm very enthusiastic about living green, and passionate about sustainability, especially around food. i'm actively against
animal cruelty
,
and encourage a
plant-based diet
to all of those who can try it.
from 2018-2020 i lived in a student accommodation building with no garden space, balcony, or even a window that you could reach your hand out of (the windows were barred for safety—or to stop students throwing things out of, which many did anyway!). but this didn't stop me being passionate about living green, and i hated the plastic packaging and long-distance journey of most produce you buy from supermarkets. i started growing my own produce; chillies, tomatoes, rosemary, oregano, thyme, parsley, spring onions, pak choi, carrot tops, garlic, lemons and oranges. some failed, some thrived; but i kept trying, because whatever i could grow, i didn't have to buy from a supermarket, with it's carbon footprint and plastic wrap.
i wanted others to try living greener, so i started putting together g.i.y. kits—grow it yourself. the core idea was to educate and encourage people of all ages and backgrounds that they can grow their own produce at home, with or without a garden or balcony, and save money whilst reducing carbon emissions and plastic packaging. i designed and illustrated handouts to go with each kit, giving instructions on how to grow and maintain the produce, it's benefits, and what it can be used for. i also used these handouts in a free workshop i ran at the ladies, wine & design southampton
makers market
. the kits also provide a recycled jar of soil, and a packet of my homegrown—or organically-sourced—seeds, or fresh produce ready to plant.